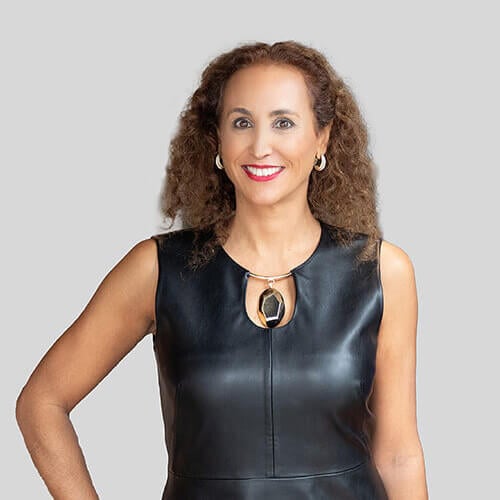 Paula Aragone has many years of experience in the Real Estate industry and contract negotiations. She is the CEO & President of Aragone & Associates at First Team/Christie's Luxury Portfolio throughout Orange County, California. Aragone is a top licensed Realtor, Certified Luxury Specialist, Certified Probate & Trust Specialist, Certified REO Specialist, Certified Relocation Specialist, as well as a Residential expert, and has been the recipient of numerous industry awards including the coveted Chairman's Circle Diamond Award. Paula is fluent in English and Spanish. Prior to moving to the United States, Paula attended 4 years of Law School in her native country, which has been proven to be an edge in Real Estate contracts and effective negotiation technique. She believes in ensuring the highest standards of ethic and practice are maintained at all times. Paula's extensive experience with complex transactions, her strong law background and unique skill set is especially appreciated by high-net-worth clients with equally high expectations and standards. She is a member of the National Association of Hispanic-American Real Estate, National Association of Realtors and California Association of Realtors. Paula is an expert at assessing value and potential profit and her superior understanding of interior design, home staging and remodeling sets her apart from the competition. She has assembled a great team of professionals to offer exclusive concierge real estate service and extraordinary results. Aragone works in all types of real estate sales; however, her main specialty for the last 10 years has been working on selling properties in several different departments, from relocation to corporate clients, to probates and trusts, all the way to luxury properties throughout Southern California.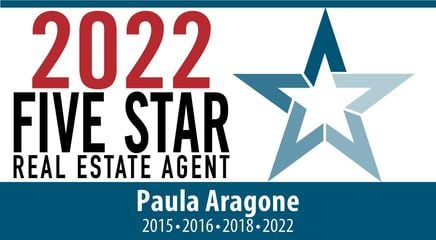 "Wow! Professional, knowledgeable, caring, friendly, loving, and her expertise on real estate. Dawna not only represented herself as an excellent real estate agent, but also as a confidant. I learned so much as she guided me t
…
hrough the selling of my mami's house and she navigated me through to the end. My property was not in her area, but she had her relationships which made it even better. I now have a better outlook on real estate and how selling a property works. I owe this to Dawna. She held my hand till the end. Overall FANTASTIC! I plan on using her services again. What matters most to me in real estate, are agents who listen to your needs and knows how to balance both so that the agent and client are happy and secure in their choices in helping you get as much as you can out of the sell. RELATIONSHIP RELATIONSHIP RELATIONSHIP! Just like LOCATION LOCATION LOCATION! I thank God for Dawna she really got me through a difficult time. I am so glad I followed her lead. Thank you Dawna and God bless you! ????????"

"Dear Paula,Thank you so much for all of your efforts helping us to get in to the home of our dreams! Your knowledge, professionalism, attention to detail, tenacity and understanding all worked together to make the whole home
…
buying process as painless and streamlined as possible. We are so excited to be moving soon into this beautiful home, and we couldn't have done it without you! Not having bought real estate for more than 30 years, we needed a lot of guidance and hand-holding, and you delivered!We are grateful!Mark and Wendy"

"I have moved 11 times in the past 30 years and never did I get the service Paula Aragone offered! Paula was on the mark with all her suggestions and directions. She recommended we do some updates and upgrades to the home in
…
order to get top dollar and sell quickly. We listened to who I affectionally called the General, since she had a crew of people working in our home and got everything done in 3 weeks! Our San Clemente home sold in less than a month for the highest price for that same model with $100,000 over the last closed sale a month prior.Paula is smart, precise and fun to work with! If you plan to sell go with Paula & her team at Aragone & Associates, you will be very glad you did!"

"I just completed the purchase of a beautiful new home with the help of Paula Aragone with Aragone and Associates. Paula was simply amazing. She handled every part of the transaction process with ease and efficiently. She was
…
extremely attentive, responsive and even helped with recommendations of skilled trades to do some renovations that I desired in my new home. Paula did such an excellent job with the purchase of my new home that I hired her to sell my current home. I highly recommend Paula to anyone who is looking to buy or sell a home."

"Our experience with Aragone and Associates, specifically Paula and Dawna, was tremendous. We were selling my mother's home as she moved into an independent living facility. Paula and Dawna were professional, knowledgeable and
…
thorough. The house sold immediately at above the asking price and closing was fast and hassle free. We can't recommended Paula more highly."

"Dawna is fantastic. She helped us with both buying a new house and selling our old house. She made the process so easy. When we did have questions she was always available to talk, and was able to give us helpful answers. Whe
…
n she didn't know something, she would investigate and get back to us quickly. I couldn't ask for a better real estate agent."

"Aragone & Associates was helpful, informative and knowledgeable every step of the way as we navigated selling our investment property. We will use your organization again in the future and refer you to friends & family. Thank
…
you Paula Aragone and Jordan Wagner!"

"Paula and Dawna are fantastic. They recently helped my family and I sell our father's condo after he passed away. A probate/estate sale is no easy task, but they did it with grace, and a non-stop work ethic. We had to sell
…
within 45 days and they made it happen! Both of them communicated every step. Every email and text were answered promptly and accurately. I felt like I was their most important client during the entire process. Please consider them to sell your home - it will be the best decision you make."
© Zillow, Inc., 2006-2016. Use is subject to Terms of Use What's a Zestimate?