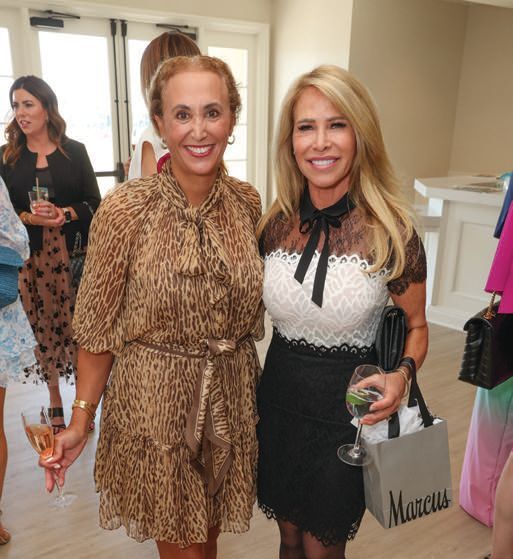 In a grand celebration of female excellence, Riviera Orange County hosted an afternoon luncheon at the luxurious Balboa Bay Resort, honoring outstanding women in the community. Among these remarkable individuals was our very own CEO and Founder, Paula Aragone of Aragone & Associates, whose exceptional contributions and achievements were recognized in the magazine's esteemed September issue. Let's delve into the vibrant atmosphere, acknowledging the significant accomplishments of Paula Aragone and other inspiring women at this extraordinary event.
The Event: A Glorious Affair
Riviera Orange County's Dynamic Women and Women of Style event, held at the Balboa Bay Resort, marked the perfect transition from summer to fall. The occasion was graced by leading ladies, including Paula Aragone, who have made a substantial impact in their respective fields. The event was a testament to their unwavering determination and remarkable accomplishments.
The Distinguished Attendees
Riviera Orange County's Editor-in-Chief, Allison Mitchell, along with Publisher Diana McBride and President Ken St. Pierre, warmly welcomed the guests. The atmosphere was filled with excitement as attendees mingled over bespoke cocktails crafted by Casazul Tequila. The venue was adorned with an exquisite floral wall by Posh Florals, providing a picturesque backdrop for the event. Notable personalities such as Katie Miller, Nicole Hanriot, Isabelle Hedoux, and Regina Oswald added to the event's charm.
The Culinary Delights and Heartfelt Remarks
A sumptuous three-course meal was served by the impeccable staff at Balboa Bay Resort, elevating the luncheon to a gastronomic delight. During the event, Diana McBride and PNC Bank regional president Jarrod Ingle shared inspiring remarks, underscoring the significance of the occasion and the achievements of the honored women.
Honoring Excellence: Paula Aragone and Her Fellow Awardees
Paula Aragone, the brilliant mind behind Aragone & Associates, was not only present at the event but was also one of the esteemed honorees. Her dedication, vision, and hard work were celebrated alongside other exceptional women who have carved a niche for themselves in their respective domains. The day was made even more special when the honorees received luxurious gift bags courtesy of Neiman Marcus at Fashion Island, a fitting tribute to their outstanding accomplishments.
Conclusion: A Celebration of Success
As the afternoon sun dipped below the horizon, leaving a warm glow on the faces of the attendees, the Riviera Orange County's Dynamic Women & Women Of Style Luncheon came to a close. It was a day of celebration, recognition, and inspiration, highlighting the achievements of extraordinary women like Paula Aragone. This event not only recognized their present successes but also served as a testament to the limitless possibilities that the future holds for these dynamic women. We, at Aragone & Associates, are immensely proud of Paula Aragone's achievements and her significant presence in this illustrious gathering of trailblazing women. Here's to celebrating excellence and empowering more women to reach for the stars!
For the full article and pictures of the event, Click Here